Tuesday, November 2, 2010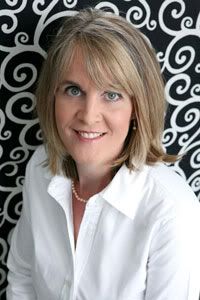 *camera zooms to a deli shop/restaurant, oddly located on the ship; enter deli to find Captain Jack Sparrow and a pretty young woman seated next to him. They are seated at a round table in the middle of the busy restaurant, where others are eating*
JACK
: *spreading his arms wide, welcoming* Welcome, crew, to another edition of Fabulous Interview with Captain Jack Sparrow. Today, I have with me the delightful and beautiful
Kieran Kramer
, whose debut book When Harry Met Molly is blazing up the charts….
KIERAN
: *blushing* The book just came out yesterday, Jack.
JACK
: The power of positive thinking, luv. *holding up the book* I have no doubt it's blazing as we speak. Look at the cover. What a pretty little minx she is. Is she available? The things she could do with that fan….
KIERAN
: That's Molly. She's an impulsive young lady prone to saying the wrong thing and finding herself in a pickle. She never thought, for example, she'd feel any sort of attraction for Harry, her childhood nemesis.
JACK
: I've found myself in a pickle a time or two myself. We'd have lots of discuss. *pauses as if he finally realizes another man has been mentioned* Pardon me, are you saying she's not available? Not even a little? What is it with you authors, parading minx after minx under my nose, but never letting me meet any of them? They can't
all
be taken. Sure, sure, she *tapping at picture again* had an "intended" sure, but how secure is that really? It's not the same as a marriage license and a brood of children, is it? *waves book* That guy in the background knows it. I'm sure of it. Who is he anyway?
KIERAN
: Lord Harry Traemore, the nemesis I was telling you about.
The hero
. He doesn't think he's hero material at all. But he most definitely is. He needs a good woman like Molly to remind him of that fact.
JACK
: *scowling* Heroes ruin everything. Ah, but I see that look on your face. You writers are all the same. All in love with your heroes. You think they're all so special. But are they captains of their own ship, I ask you?
KIERAN
: *laughing* Does "captains of their own ships" mean the same thing as "masters of their domains?" Sure sounds like it! If you're a Seinfeld fan, Jack, my handsome hunka pirate man, you'll know what I mean. (wink wink) And, um, you might want to ask Harry about that. Ask him what happened to his sterling self-control when he was sitting in a tree and saw Molly hiding behind the house--naked and looking mighty fine. (hehe)
JACK
: Naked you say? Are you sure….
KIERAN
: And before you get all puffed up with pride about your OWN self, Jack, as justified as you may be, fine sir, may I remind you that you're not the only commanding man with extraordinary vision? My heroes are, too, if you allow "extraordinary vision" to mean, say, they're committed to having an excellent time about Town and not getting legshackled, especially to a simpering miss. Yes, they definitely qualify. *LOL*
JACK
: He might have a pirate quality or two, I admit, but he's no--*smoldering at the camera*--Captain. Jack. Sparrow. *starts kissing the back of Kieran's hand* Let's stop talking about this Harvey fellow….
KIERAN
: Harry.
JACK
: Right, that's what I said. Harry.
When Harry Met Molly
. Why does that sound familiar?
WAITRESS
: Here you go. *removing plates from tray* Caribbean Jerk Chicken Deglazed with Rum for the sir; and a large spinach salad with the dressing on the side for the missus. And a double brownie with the chocolate sauce on the side. And a pint of rum on the side as well.
JACK
: Oh, yum! *reaching for rum; yelps as he's forked in the hand by Kieran* Maybe not. I'll have what she's having, minus the salad and brownie. Keep them coming. *clears throat* Maybe you should tell us what the actual book is about, Kieran.
KIERAN
: Okay, I will, but first, I have to say, our waitress truly got me right. I get EVERYTHING on the side when I go to restaurants, just like Sally in that movie she was in with Billy Crystal, the one that inspired the name of MY book.
In
my
story, Jack, my dear, when Harry met Molly, there was NO love lost between them. No, sirree. It took a while for them to warm up to each other and become friends. And why, you may ask? Well, it's because they got each other in big trouble when they were younger, trouble so big their lives seemed ruined.  No youthful high jinx for them--they were punished by their families for their "crimes."
So when they both wind up in untenable situations at a remote inn--both of them abandoned by their respective travel partners--they have to work together to save themselves.
And that involves going to a hunt party where a scandalous wager is going on. The outrageous bet, designed to keep all but one of Prinny's "Impossible Bachelors" from the marriage altar, involves a contest between mistresses called "The Most Delectable Companion" contest!! Molly is a virtuous young lady--if a bit impulsive and romantic--so posing as a mistress is going to be no easy feat for her. Nor will it be a simple task for Harry to keep from falling for her charms.
JACK
:  That is a delightful tale. Can't blame a man for avoiding the altar, can you? Is this part of a series of sorts? What's the next book going to be about? Another fetching minx, perhaps? Did you bring her? What am I saying? Of course not. No one trusts me.
KIERAN
: Thanks for the compliment. And yes, my 4-book series is called "The Impossible Bachelors." The next book in the series, DUKES TO THE LEFT OF ME, PRINCES TO THE RIGHT, is about Nicholas and Poppy. It comes out in December, and I must say, I enjoyed writing it. There's a little bit of intrigue,  a lot of mayhem, and sparks flying off the page between the mysterious, much put-upon Nicholas and the colorful character of Poppy, a dedicated Spinster with a capital S. You'll have to read the book to learn what I mean by that. <G>
JACK
: *slyly whisking Kieran's glass of rum as she's gesturing* That is an engaging tale. I love spinsters. They're so fun to tumble. *is forked again* Ouch! What'd I say? *scoots chair out of forking reach* Perhaps you should tell us your Call Story? Did I say that right?
KIERAN
: I suppose you did! Well, as for my Call Story, it was really wonderful. When my agent wrote me a one-line email saying she was in the midst of reading my story and loving it, I was standing in my kitchen with my husband. I grabbed his hand and said, "OMG." And things happened very quickly after that. It was definitely a dream come true. When my agent called me to let me know if she'd sold the series, I was driving on a two-lane highway out in the middle of nowhere, and I knew any moment I was going to lose the cell phone signal. I almost drove off into a hay field when she actually said she'd sold it. No kidding! And then twenty minutes later, I pulled up into the tiny town of St. George and reported for jury duty selection. When they asked me to stand up and announce my profession, I said, "Professional writer." It felt so good to say that! I'm still incredibly excited to say that. I feel privileged. I'll never lose the gratitude.
JACK
: All right, last question before I let you ask questions. You have an option for a lightning round with the crew members (Sin and Hellion) who will bombast you with questions about the CIA and Scotland, or—and I really suggest this option because Sin and Hellion are best handled by professionals—you can tell us the best bit of writing advice that worked for you.
KIERAN
: Oh, come on, Jack! What do you think I am, a wimp? Of COURSE, I'm going for the scary lightning round!!! Bring it on!!! While I'm waiting, I'll dance in my new disco loft to Madonna's Greatest Hits. I bought a bunch of cheap floor-length mirrors from Target and tacked them up on the wall in the loft. I have a great sound system up there, too, and I play my old vinyl albums--just to remind me to have fun. ALWAYS. Life is short--play as much as you can get away with!!!
JACK
: Most excellent. *tentatively reaches out for her hand to kiss it again, eyeing her the whole time* Is there anything else you'd like to say or ask the crew?
KIERAN
: I just want to say...I think you're adorable. And if I weren't married to the most wonderful husband ever, I'd go for you, Jack--after I have a date with Captain James T. Kirk from STAR TREK, then Captain Von Trapp from THE SOUND OF MUSIC, and then Billy Joel and Paul McCartney. You'd be next. Honest!!! XOXO
JACK: *wicked look* Of course, I would be. All right then crew, bring it, you heard her. She's not scared of a bunch of unruly pirates. What lightning round questions do you have for the fair Kieran?