Wednesday, September 29, 2010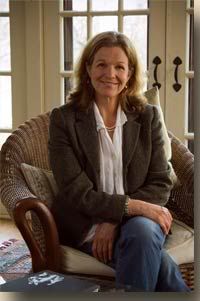 Greetings, pirate lasses. I'm thrilled to be on board The Revenge today to talk about that topic close to every pirate's heart: virgins. I'm talking about sweet, young, innocent man flesh a girl can tie to the mast and have her wicked way with …
Maybe not. I'm not here to pimp a reverse bodice ripper. (Though that is an idea: how about shirt rippers for a new genre?). But the hero of
THE DANGEROUS VISCOUNT
is inexperienced. Totally. If you read
THE WILD MARQUIS
you've already met Sebastian Iverley, a book collector with glasses who has no time for women. But unlike many a misogynistic romance hero who shows his scorn for the female sex by boinking every woman in sight, Sebastian takes the logical course: he leaves them alone. Until he sets eyes on Diana (or rather Diana's silk clad leg). At which point, for the next 400 pages, he thinks about sex pretty much all the time. In other words he turns into a normal guy.
Here's the set up. Diana, a rich widow, wants to marry Lord Blakeney, a hot ducal heir and Sebastian's cousin. Trying to demonstrate her own hotness to Blake, Diana bets him she can get Sebastian to kiss her.  What she doesn't know is that (a) Sebastian has fallen for her hard and (b) he and Blake have hated each other all their lives. So when Sebastian finds out about the bet he's devastated. He swears to seduce her in revenge and gets an extreme makeover. And Sebastian cleans up really well. I must say, I just adore him.
We are very familiar with virgin heroines, especially in historicals. It's not so long ago that they were almost required, to the extent of having virgin widows. And if a heroine was experienced, she never enjoyed it until the hero came along (OK, I admit, I've written that one). These days heroines who have had and enjoyed sex are the norm (and Diana is one of those: she's dying to marry again so she can get some). But inexperienced heroes are still relatively unusual and deciding how to portray Sebastian's developing sexuality was an interesting – and enjoyable challenge.
I'm not going to give things away by telling you how it works out when he finally gets Diana into bed. In real life sex for the first time isn't usually that great, especially with one or more virgins involved. But the romance writer has to decide just how realistic she wants to be. I will say that Sebastian likes to Be Prepared (and no, he wasn't a boy scout) so he asks his buddy Tarquin for some advice.
"Don't worry. When it comes down to it you'll know what to do. Men have an instinct for it."

Of that Sebastian had no doubt. His "instinct" had been lately speaking to him with great urgency. "I'd like to do better than muddling through," he said, remembering his first attempt at a kiss. If he ever got Diana Fanshawe into bed—and he still couldn't believe it would ever happen--Sebastian wanted to do much better.

"It's true, the first time tends to be fast," Tarquin said. "I was so excited I lasted exactly half a minute. Of course I was only sixteen."

….

"Do women enjoy it?" Sebastian asked.

"They certainly can."

"Even ladies?"

"The sexual tastes of ladies are outside my area of expertise, but I don't see why not. They are just women after all. I can give you a few suggestions, I suppose."

Sebastian wasn't sure he was up to such frankness in conversation, even with Tarquin. "Can I learn about it from a book? All those erotic rarities you buy must hold some useful information."

"You are welcome to make use of my library. Just let me know if you need any help with French vocabulary of a specialized nature."
If you want to read a longer excerpt go to my
website
, or the
HarperCollins site
for the first 60 pages.
Do you like to read about virgin heroes and if so, which are your favorites? Do you have a preference for or against inexperienced heroines? If you are a writer, how have you approached writing sex scenes for virgins of either gender? One commenter picked at random or by whim will win a copy of THE DANGEROUS VISCOUNT.