Wednesday, August 18, 2010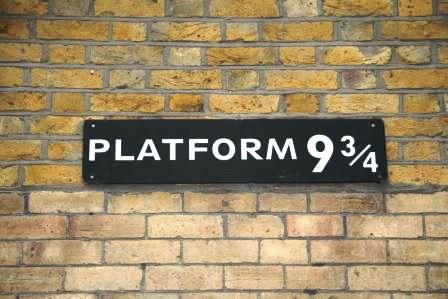 A couple of weeks ago,
Renee Lynn Scott
offered up
Renee Ryan's
layering method
in conversation.  (You rock, thank you Renee.)  I don't think I've come across a more beneficial two pages of craft instruction in a long time.  Maybe ever.  This was exactly what I needed and, since reading it, I've been pondering how this is going to make my manuscript better.
In my pondering, I've realized my characters interact in a place like where Harry Potter goes when he dies in
Deathly Hallows.
He ends up in a great white space, wearing no clothes.  He's not uncomfortable, not cold or hot.  He's just himself in… nowhere.  After he starts noticing this, a bench appears, then another chair, etc.  Towards the end of the scene, as he's leaving this blank space, he realizes it's King's Cross Station.  That's the sort of setting I give my characters, poor dears.  A great basic, blank space.   Props are included only if I'm forced to add them.
I also realize they don't move.  Not unless it's necessary.  So it's as if they're nearly paralyzed in Harry's King's Cross Station.
Good thing no one's bought the movie rights to my story.  That'd be a really dull motion picture.
In some ways, this realization has been liberating.  I can see that the lack of movement and setting is probably taking away from my story's overall appeal.   Now I've pinpointed this problem and I can come back and fix it when I'm done with the first draft.
On the down side, I have to figure out how to "do" movement and setting better.  Sigh.
I just picked up
Elizabeth Hoyt's
Wicked Intentions
.  Already, I'm amazed at how good she is at this.  Great movement, great setting, done in a way that enhances her great Deep POV.  She's my idol.  I now have to figure out how to do what she does.  (*eye roll*  right, like that's easy.)
So, any suggestions on how to enhance movement and setting?  Something from Renee Ryan's layering handout you feel you do well or could improve?  Why, how?  Thoughts about layering in general?****
This blog dedicated to Hellion.  XOXO.  Oh, wait, no smooches or hugs.  Just blown kisses from afar.  Like five states.