Saturday, June 26, 2010
I don't know if you've heard (and you probably don't give a rat's behind) but they are making the book series that made me WANT to write into a big screen picture. This beats the Twilight Saga hands down, no contest. My fictional sex god is coming to life. I honestly don't know what to do with myself.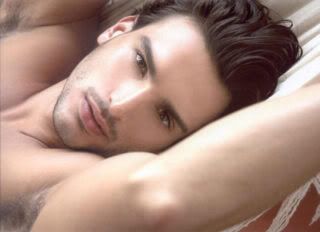 That's right,
One for the Money
(Janet Evanovich's Stephanie Plum series) is finally a go ahead to film.
I'm going to get to see Ranger on the big screen.
(Insert my fan girl sex god swoon right here.)
I've tried to tell myself he will be nothing on screen like he is in my head.
I've tried to tell myself that he will be a MINOR character in the first movie and not even really be much more than a passing thought to Stephanie (except when she gets handcuffed to the shower curtain rod).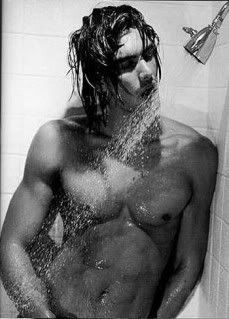 What I wouldn't give to be shivering naked around Ranger.
So tell me, what fictional character from a book would you like to see come to life on the big screen or TV?
Thanks, Lisa for throwing me a life line and uploading me some pics. I heart you babe. But I'm still not sharing Ranger.