Sunday, January 31, 2010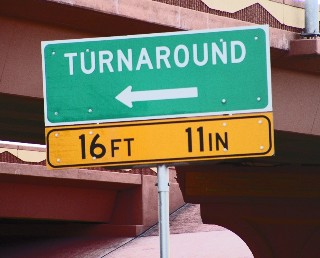 So I've run into a problem in my WIP. I run into this problem regularly, in fact. I'll be cruising along, writing a new scene, playing with the dialog and making fiddling with the setting, thinking...
Now, what?
And then the other day, I was flipping through a how-to book for a chart on structure, and I found the answer to my question.
Yes, but...
Let me explain. In each scene, there should be a goal, right? Something your protagonist is trying to attain or achieve.  And there's some form of obstacle in her way, be it the hottie next door or the vampire trying to suck her...blo0d.  So she has a goal in each scene. Does she get it?
There are only four possible answers to that question:  yes, no, yes but, or no and furthermore.
Yes and no are boring answers. They don't leave you with anything next. You say yes or no to the conflict of the scene, and then you're stuck staring at the screen, going, "Now, what do I do?"
So how about the other two options? "No and furthermore" gets more interesting. No, she didn't get attain her goal, but furthermore...fill in the blank with a way it can get worse.
"Yes, but" gets interesting too. Yes, she attains her goal. But...
Recently, I had a scene I was floundering with. Josephine, my protagonist, had a goal. She was being released from prison, and about to face the media storm standing between the gates of the prison, and the car taking her to the airport. And she did it. She withstood the media, made it into the car with her dignity intact.
And then. . .
So I thought, what if the answer was "yes, but" instead of just "yes." What if she gets through the shit storm of cameras and questions, but there's something worse waiting for her in the car?
Suddenly, there are new possibilities. The things I needed to have happen plot-wise can, yet the possibilities in front of me are now endless.
So how about it wenches? Anyone have a scene they seemed to stall out on, and are left going "Now what do I do?"  Check if the answer to the protagonist's goal is a plain yes or no. Will giving that scene a "no, and furthermore," or "yes, but" ending open up your future options? What else do you use to get you past the "Now, what?" sticking moments?