Sunday, January 24, 2010
Look at Jason. 
This is, indubitably, a fine specimen of the human species.
Now look at this.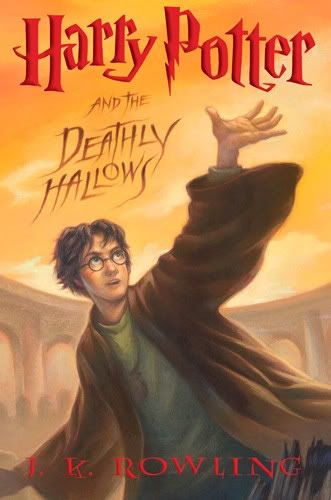 Once again, a brilliant specimen of that which we call Book. Even if half this ship hasn't read it.
These two seemingly different genres (namely:
Homo
and
Literature
) actually have much in common.
Let's start with Jason.
For starters, Jason is not really…Jason. Jason is actually millions and millions of teeny, tiny Jasons—
cells
—that all contribute to the great big Jason you see here and love. And even though each cell is individual, it does not exist except to be a whole of the great big Jason; and even though there are cells for blood and cells for nerves and cells for nostril hair, they are all connected by the fact, they all make up a unique and important part of the great big Jason. I mean, look at Jason [wistful look at Jason]: he's a finely tuned machine, isn't he? His body is constantly working and restructuring and getting rid of waste that is not needed to keep Jason in good working order. It's really quite brilliant.
Now what is the point of Jason? And what does this have to do with books?
Good questions. The point of Jason is that novels are also built one scene—
cell
—at a time. You may write hundreds of scenes. You may write scenes that give you great insight to Jason, but when Jason is presented to the rest of us (see: above and sigh wistfully), those scenes have been discarded, no longer of use to the whole. No scene is wasted per se, but you can't keep them all. Sometimes you have to do some exfoliating to get to the bright, shining layer. Some days you spend a lot of time with Jason in the shower, loofahing him to finely tuned form.
What is the point of this sexist, gratuitous eye candy blog? And again, what does this have to do with books? Again, good questions.
A larger-than-life,
heart-clutching novel
is really nothing more than lots and lots of little larger-than-life, heart-clutching scenes, created one at a time to contribute to the whole. Start small in order to finish big. And a lot of times sitting down to page one of the 400-page Great American Novel can be daunting because Fluffy shows up (everyday) and points out that you can't possibly keep this up for 400 pages. It's too big. You're trying to capture a story that's too big and put it into a book that's too big. And you're just a moron…and it's going to take too much time. To kill Fluffy you have to be prepared to write one scene at a time instead of trying to write the whole novel at once.
Scenes are basically two things—1) An action or reaction and 2) Basic journalism. Characters are either doing something (pursuing a goal) or reacting to something (overcoming obstacles that are keeping them from their goals; dealing with conflict.) The action is the story and the reaction is the conflict. The basic journalism comes in with: who, what, where, when, why, how, and significance. Whose point of view are we in; what are they doing; and where, when, and how. When can be very important because it is frequently observed in writer articles that characters with
urgent
problems (i.e. not a lot of time) are characters we care more about. Also characters with urgent problems tend to try to solve them in more madcap ways, which tends to make the reading more exciting. The why is for "why do we care"—motivation—and we always need to care. If the why is non-existent, the POV is probably not deep enough and it will be too easy to put the book down. Lastly is: what is the significance of this scene.
No scene is an island…
Oops, wrong metaphor. Back to Jason and the mini-cell Jasons. All those cells making up Jason are necessary. The same applies to your scenes. You can't just have a scene—no matter how brilliant and funny it is—that does not move your story to the ending in some way. If it does not reveal plot, character, or the Mayan secret of life, you need to cull that llama from the herd.
Now I believe if you make every scene bigger-than-life and
heart-clutching
, your book will come to be a very fine-looking Jason. But if you don't, you may end up giving your readers this:
And that is not what we romance readers came to the bookstore for. Don't kill trees; Al Gore will come after you.