Saturday, October 24, 2009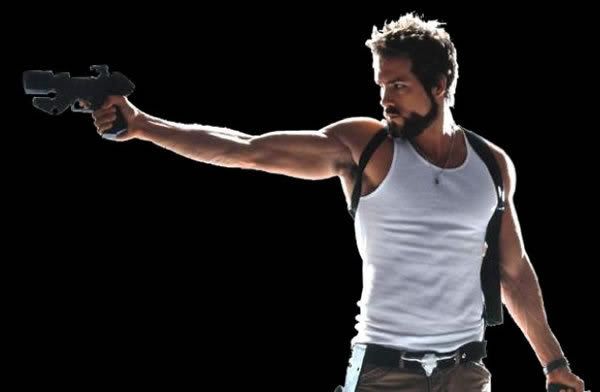 Okay, so we all know how I love the sci-fi dudes. And Kate Beckinsale. I can't deny she's hot in skin tight black vinyl. For my last edition of the hotties blog for the month of October, GPS (If you don't know, my uber awesome best friend, the Grand Pixy Sita) and I have derived some of the hotties of the hot sci-fi dudes to ever step into a bad paranormal situation.
::Shoves Sin out of the way:: Ok... and don't forget the uber bad ass Ryan Reynolds and his contributions to the world of Blade. I mean who really thought he'd come back and save the day?  I sure didn't.. but I tell you he can come and save my endangered panties anytime.
*shoves GPS out of the way* A few years ago, I made the GPS go with me to a little movie by the name, "Underworld". Simply because I can't NOT see a commercial for a hot vamp movie about the war between the Lycans and the Vamps. Seriously. If a vamp ever worked for Fredericks of Hollywood, Kate could definitely pull it off. Jeez.  Q, I want you to remember this moment. I posted eye candy just for you. Well, and Sita too. Because she's got this thing about boobs.
Now, onward about the Lycans and Vamps.
The war between the Lycans and Vamps is quite vicious with one helluva background story. Through three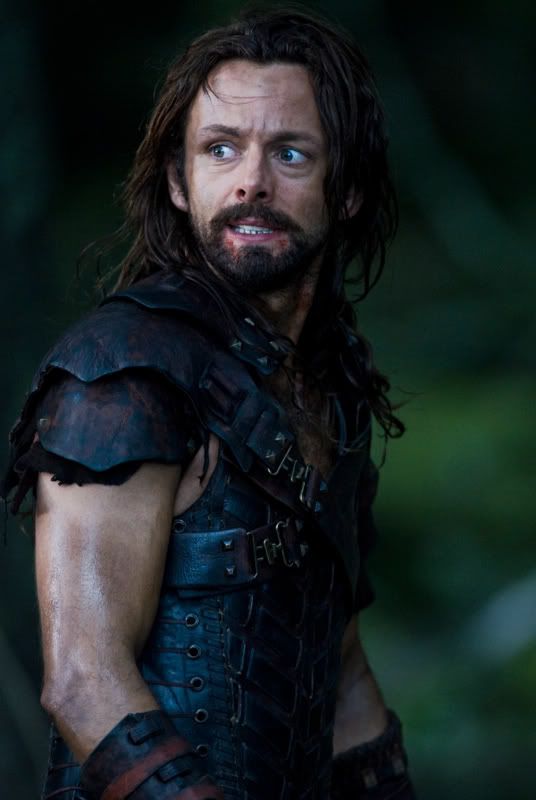 movies (Underworld, Underworld Evolution and Underworld Rise of the Lycans) we see the story unfold between these two Underworld sects. The leader of the Lycans, Lucian, is so fine, I have dreams of actually being his alpha bitch one. Not to mention, Michael Sheen is soon to be playing the most devious of vamps in the Volturi clan in the upcoming movie, New Moon. Aro. Deadly, red eyed, evil future seeing vamp. You know I'm down.
::shoves Sin out of the way again:: And then we segue into the best vampires of all vampires... Angel... better known in the real world as David Boreanaz. And it doesn't matter that the plots were a bit weak and the special effects were super cheesy. What was super important was seeing David Boreanaz half naked, wet, and in skin tight leather pants
And last but not least... we have the Chuck Norris for poor people... MacGyver... or for those of us who are hard core sci fi fan, Col. Jack O'Neill. I really can't say enough about Jack.. he was funny and in charge and while he may be older, I could handle him tying me up with tube socks and duct tape and having his merry intergalactic way with me any day of the week..
Sweet jesus, every time I turn around the picture goes inactive. Sorry, no pic of Richard Dean Anderson today. Apparently Photobucket and WordPress don't agree with him being hot.
Now, who is your favorite sci-fi/fantasy dude or dudette?