Monday, September 21, 2009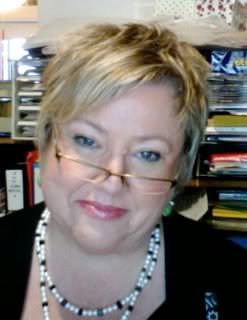 [Hellion racing along the deck of the ship, Captain Jack Sparrow close behind]
Jack: I don't see why I can't be the one to do the interview. I always do the interview.
Hellion: I know, and you always spend three-quarters of the time badgering the poor author for information why more of her heroes aren't pirates. And do not get me started what you did to poor Teresa Medeiros. I can't even look the poor lady in the face when we meet.
Jack: You can't tell me she didn't enjoy it at the time.
Hellion: [scathing glare] Regardless, you're not interviewing Anne Gracie. [strides off] I want to maintain the illusion she may come back for a second interview.
Jack: [calling after her] In that case, don't you think I should do the interview?
[Hellion gestures at Jack with one hand, but due to blurry camera defects, we're unable to truly see what the communication was. Hellion enters her cabin, where Anne Gracie is waiting.]
Hellion: Anne, I'm so sorry to keep you waiting.
Anne: [holding up a feather tickler with a bemused look] I've been keeping myself entertained. You have quite the library. And thanks for inviting me, though you didn't need to chase off Jack Sparrow. (pout) I could have kept him occupied with this— um, yes, I was saying what a fine library you have.
Hellion: I do! Here are where I keep your books. [gestures to a midrow pile of carefully kept books] The Perfect Rake, The Perfect Waltz, The Perfect Stranger, and the Perfect Kiss; as well as your new series, the Devil Riders. I did adore Harry—that first scene where he and Nell meet and he gives her his hat and gloves? That's a BBC movie moment there. I had images of Richard Armitage, dripping raindrops and…. [clears throat] Never mind. First let's celebrate the good news from the Romance Writers of Australia conference. The Stolen Princess, the first in the Devil Riders series, was a finalist for Romantic Book of the Year—how did that go?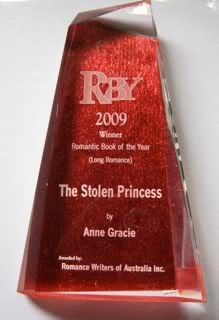 Anne: I'm very pleased to say it won! I now have a ruby trophy (It's not really a ruby, but RBY, you know, sounds like ruby and the trophy is clear and throws red gleams. More when you put some red foil behind it, LOL.) It's lovely to win the RBY because it's judged by romance readers across Australia, not members of Romance Writers of Australia, so it's not your friends being nice. LOL  And thank you for taking such good care of my books.
Hellion: Your books frequently final for categories like "Best Couple" and "Favorite Funny" and "Most Hanky Read". First, how do you create such memorable, real characters; and two, how is it you're able to make us laugh hysterically one moment (that scene when we first meet Gideon in The Perfect Rake comes to mind), but also cry like our hearts are breaking?
Anne:  I've always worked hard on characters because for me as a reader, it's the people in the story that matter, not so much the event. My process — and this is going to sound stupid to anyone who isn't a writer — is first finding the character and getting them to turn up on the page as a walking, talking real person, and then digging deep into what makes them tick (And no, Captain Hook, if you're listening, it's not about swallowing clocks.) So after they turn up on the page, I go back and delve into their backgrounds, the events and people in their lives who made them who they are today, and uncover their dreams, hopes, fears.
Do you want me to explain the "turn up on the page" thing? OK, when I first started to write The Perfect Rake, Gideon, the hero, was supposed to be a dark and dangerous hero of the vaguely sinister sort. That was The Plan. Only the hero who strolled onto the page, being funny and flippant and charming was Gideon. And I wrestled with him for ages, trying to make him brood and be tormented, and he just refused. So then I decided to let him have his own way, and just followed along. And I'm very glad I did. :)  It can be a terrible waste of me to plan for a certain kind of character and then find I have someone different on my hands. So I try to find them first.
 As for the comedy-to-tragedy aspect of my writing, honestly, I don't know. I think it's just part of my natural voice. When I first started writing I used to get comments from people that I couldn't have comedy and deep emotion at that same time, that I should choose. But I didn't. I've always been attracted to the Greek drama mask, with comedy looking one way and tragedy looking the other. I think life's like that: that in the midst of tragedy there is comedy, and at the heart of some comedy, there's tragedy.
Plus I'm deeply flippant at heart. Ask any of my schoolteachers. I was always getting into trouble for laughing at the wrong time.
[a scratching, knocking sound occurs at the back window; and Anne and Hellion turn to find Jack hanging upside down by a rope by one foot.]
Jack: 'ello, ladies. Anne, my luv, I had a question.
Hellion: [warning voice] Jack.
Anne: Oh, hello Jack.... [fanning self madly with feather tickler while trying to look cool and composed. ] I'm so glaaad you er, dropped in. Ropes, eh?  Hmm. Your question, Jack?
Jack: Do you have any stories about pirates?
Anne: [as Hellion groans and covers her face with her sheaf of questions] I do have one actually, though it's not yet written. It's called Miss Hetty and the Pirate. [Hellion nudges Anne, and gives her a gimlet look. Anne continues:] Oh, er, yes, that's right. Some pirates do appear briefly in my latest book, but they're a sad, rubbishy bunch, not your sort of pirate at all...not the romantic lead kind of pirate...like you." [Sighs. Fanning madly]
Hellion: Thank you, Anne, and thank you, Jack, that is quite enough. I think you should go topside and find some rum. Your motorskills are in dire need of a flagon. Back to the interview…. [Jack disappears nimbly up the rope]
Anne: He's really quite... amusing. I see why you keep him around. [twirls feather tickler thoughtfully] Or one of the reasons, I suppose.
Hellion: [blushing] Yes, um, tell us about your new book, Anne. To Catch a Bride is the third in the Devil Riders books; and it's Rafe's story. [grins roguishly] Tell us a little about Rafe.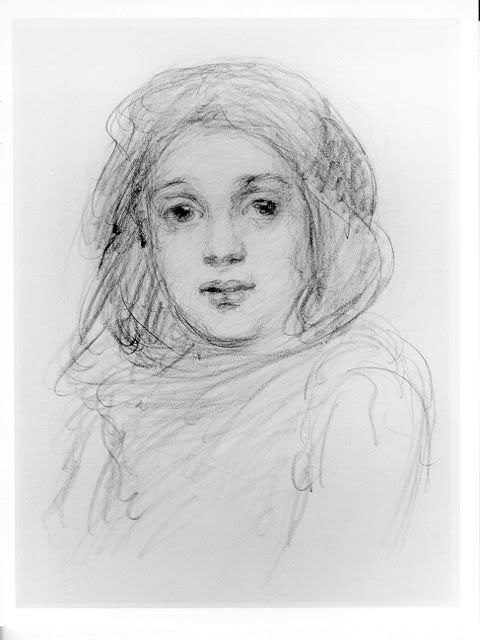 Anne: [glances at back window.] Who? Oh, Rafe! Well, Rafe is a cool, elegant regency dude, very much in control of himself — he thinks— and keeping his emotions well buttoned down. He grew up estranged from his father, an earl, and his older brother, the current earl.  He was the "spare", unneeded and unwanted. But his brother has been married for 10 years and is still childless, so it's Rafe's duty to marry. His brother finds him a rich, pretty, well born lady, and the betrothal party is planned, until Rafe discovers his brother and his bride-to-be have come to a secret, outrageous agreement. In his fury, he seizes on the first excuse to leave the country he can find, to go in search of Alicia Cleeve, the long-lost granddaughter of a family friend, lost six years ago, after her father died in Egypt. He has only a sketch of the girl aged 12 or 13, and expects it to be a wild goose-chase, but he doesn't care. Instead, he find the girl in the picture, only she's not at all what he expected...There's an extract here: http://www.annegracie.com/books/CatchBridextract.html
Hellion: What's up next for you? And what is your writing process like?
Anne: I'm currently working on Nash's story. I hadn't planned to write a story for him, but an idea for him bubbled up and refused to go away, so I mentioned it to my editor and she laughed and said "Write it." He's a light-hearted, bad-boy charmer of a hero – a little like Gideon. And my heroine keeps bees.
Hellion: [swoony look] Gideon….
Anne: As for my writing process, it's not at all consistent. I either dive straight into the writing day, having woken with a scene in my head, or I fritter away half the morning on email, and blogs, "getting ready to work." Sometimes the writing flies, sometimes I have to forge grimly on, but I try to stick to my minimum of 1k a day.
I'm an "organic writer" which means I don't have it all planned out ahead. I have a rough idea of where my story's going, and I know some scenes up ahead, but the more I write the more I know my characters and sometimes a story twist pops ups and surprises me, and I like that. I also do a lot of rewriting because of heading up false trails.
And I use collage. I can't show you the collage for TO CATCH A BRIDE because it gives away too much of the
story, but here's one for the Stolen Princess and one for The Perfect Kiss.
http://www.annegracie.com/books/Princess.html#collage
http://www.annegracie.com/kisscollbig.jpg
Hellion: Anne, I just wanted to thank you again for agreeing to blog with us today. I hope you will come back and visit with us again—and in the meantime, I want to encourage everyone to rush out and buy To Catch a Bride. Do you have any questions for the crew?
Anne: Thanks so much Hellion, you and Jack can drop by any time. ;) I can't think of any questions in particular, but if anyone has any questions for me, go ahead and ask. I'll do my best to respond.
You hear her crew! FIRE AT WILL! I mean, line up civilly and ask questions...and for God's sake don't take her rum. [looks around for Anne] Where did she go? Where's the feather?  And where's Jack?