Wednesday, May 20, 2009
8:39 PM
|
Posted by Terri Osburn
|
|
Edit Post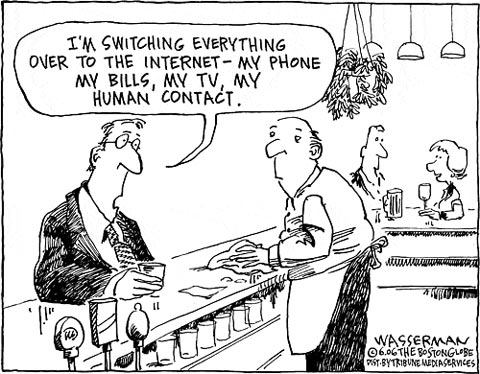 On a personal writing loop, some friends and I found ourselves on two very different sides of a blog war.   Some of us defended sites that continuously blow sunshine up writers' asses while others defended sites that seemed to gain pleasure from ripping writers a new one.
Truth is I don't think anyone on my loop agrees with either approach, but some of the blog sites we visit do. 
Or do they?
It has occurred to me that what a person says on the Internet can be misconstrued so that it reflects whatever mood we might be in.  I can read what I deem as a bitchy blog post on Monday and then on Tuesday, I see no malice.  Why is that?  No sleep on Monday?  Tuesday the coffee kicked in?
Here's another example:
"Terrio is opinionated."
Now judge my motives for a second.  Am I being bitchy or simply factual?
To me, since I love me some Terrio, that statement is a truth given from the depths of my loving heart.  To someone unaware of that love, I'm criticizing her.
I'm not.  She knows this.  She's on the phone as I write this, in fact (and is helping me like a good little thesaurus).
But the internet fails miserably in relaying tone.  We do our best with annoying emoticons,  LOL's and ROFLMAO's… but are we really expressing ourselves accurately in the cyber world? 
I don't think so.  Granted, I realize the benefits of technology.  I've actually seen Terrio two times in my whole life, but because of emails and phone calls, I know highly intimate things about her and vice versa.  She's one of my closest friends and yet I've seen her twice!  It's almost creepy.  But I can't help thinking how much richer our relationship could be if I could call her up and have lunch with her once or twice a week?
We live in a very strange age.  We feel more connected than ever before, but I'm not so sure.  The reality might be we are farther apart than ever.  As Terrio is whispering in my ear right now, "it's a connection that causes a disconnect." 
I don't want a disconnect.  I don't want my generally good intentions to be misunderstood.  I don't want to guess at the expression on Terri's face as she reads this. 
I don't want to feel so lonely with roughly 90% of my friends strewn across the nation.
So what're your thoughts?  And if you come at me harshly, please use a friendly emoticon.