Saturday, May 30, 2009
With the coming of Memorial Day also comes warmer temps. And those warmer temps have brought to my attention that this crew gives off some seriously foul odors after a day in the rigging in this heat.  To save us all, I've decided to add some better bathing quarters to the ship.
Only problem is, I can't decide which tub to go with.  What do y'all think?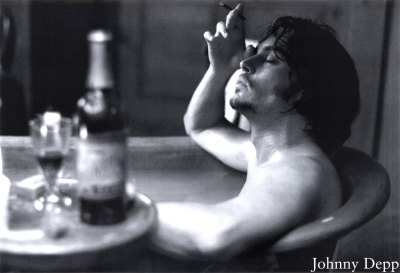 Yeah, I'm thinking we should have one of each as well.
This is going to be an awesome week on the ship.  Tuesday we have guest pirate, Anya Bast talking hotties and baddies and kick as chicks. Then Thursday we have debut Avon author, Jennifer Haymore whose first novel, A HINT OF WICKED, hits shelves this week.  She'll be talking about the dilemma of TWO heroes instead of one.  I think we'd all agree, when it comes to heroes, two is always better than one, but when you have to choose just one, what to do? Decisions, decisions.
***Quick edit to add Kimberly Killion to the list. Totally forgot Kimberly is a last minute addition to the week.  She'll be talking singing pirates. Who could possibly miss that?!
Now, anyone up for a bath?