Wednesday, January 21, 2009
6:47 PM
|
Posted by Marnee Bailey
|
|
Edit Post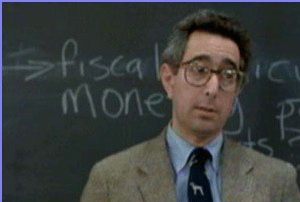 I've spent the last month plotting.  I plotted a contemporary about a girl whose husband left her pregnant to go off with one of his band's groupies.   I paired her up with the guy who grew up with a single mom and who gets it on with anything that moves – except women who have kids.  After that, I've been plotting a paranormal.   
But now that my plotting (plodding?) has wound down, I'm starting to think about writing these stories.  And after all this prep work, I'm struck again with the realization that no matter how great my plot is, that's not everything when it comes to storytelling.
It's the difference between listening to the teacher taking roll call in Ferris Bueller's Day Off ("Bueller?  Bueller?") and the teacher in the Dead Poet's Society ("O Captain my Captain!").  It's Professor Binns versus Professor Lupin.   Or the difference between watching the old version of Romeo and Juliet and the one with Leonardo and Claire Danes in it (I love that version).
It's the reason I could sit and listen to my father tell the same story over and over.   It's because he was a consummate storyteller.   He knew how to milk his audience, how to keep people listening.
All the details of storytelling are hard.  Painting those characters in a readers mind, pacing the story to keep things interesting, and writing dialogue that sounds convincing is more difficult than setting up a plot.  A plot is decided once, maybe tweaked or adjusted occasionally, but it remains fairly static.  But characterization, pacing, conflict, motivation?  Those things have to be dealt with every single time you're at the keyboard.  That's why plotting is helpful, but it doesn't guarantee a bestseller.   Because a plot can't guarantee that the story will come alive in every line.
I think it's still easier than not having one, but I have no desire to open the pantser/plotter debate up today.
Instead, tell me what storytelling element (characterization, setting, pacing, conflict, motivation) etc you think is the hardest to master in writing?  Which do you think you do the best?