Thursday, July 24, 2008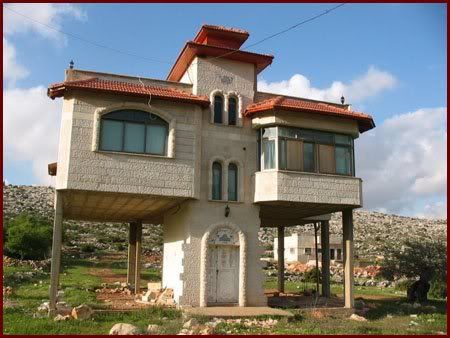 While I was busy last Saturday, trying not to die of heat and humidity, I was studiously and judiciously using my time to channel-surf the cable when I stumbled upon a show about House-Flipping. It was a two-fold educational experience, I assure you, because firstly I watched the woman of this man-woman pair manipulate the hell out of her husband. I laughed even as I wondered: does this guy not watch the final product? Is he this unaware she is playing him right into her capable hands?
Apparently he is fined $100 every time he swears; and that money gets put in additionally into the budget for restoring the house. What does the woman do? She instigates fights and situations that has this man cussing the air cerulean, while she smiles and calmly leaves chaos in her wake. She is careful to let him believe he's Boss and respect him, but I know who'd I'd be going to if I wanted something done. It was just so artfully done. And I've seen my niece, barely 21, employ this same technique on her husband, with the same brilliant results. Someone should teach a class. I'd go.
While I was admiring this woman's chutzpah and verve, the guy himself also amused me…and got my respect, even if he adored four-letter words. At one point, he calmly reamed the owners of the house by saying, "You guys need to rent." And then he brought me to my second lesson of the day: Pride of Ownership.
What is Pride of Ownership? Clearly it's to do with house-owning versus renting; and it's a mental game. It's why good homeowners are always mowing their lawns fastidiously (in the same direction), make proper repairs so the roof doesn't cave in over their heads, and don't do extremely tacky things like paint their Victorian a gaudy purple and put pink flamingo statues in front of it. (Although I've seen those people: they are rather proud of the paint job…but I think you know what I mean.)
It's subjective. There's no price value. It's caring about your property before anybody else; and caring about your property even if no one else seems interested in it. In fact, since you're the owner, you're going to care the most, regardless, so you might as well own it and enjoy it. Be proud. Do it right. Brag about it and show your meticulous yard off with pleasure.
Same goes with your manuscript. It's your intellectual property; and hell, you went to the trouble to finish the damned thing. You have a 100,000 word story that has a beginning, a middle, and an end. The percentage of people who manage this is really quite small. Most people will just tell you they've got a story—and want to talk about it. Or get you to write it for them. Now, admittedly, your first draft isn't going to be a Beverly Hills mansion yet. But it has potential; and you should treat it accordingly and with respect. If you don't respect your property, nobody else will either.
If you want converts, you're going to have to be a convert yourself. Atheists can't sell Christianity. You're going to have to be the first believer and then show some pride of ownership. The gaudy Victorian people are actually quite happy with their results, even if very few people appreciate the color purple. But you wait long enough: even the gaudy people have an audience.
So have some Pride of Ownership. Finish your property, then set about painting and restoring that novel to the gaudiest, happiest, angstiest, funniest, and bestest book you can write—then invite people over to admire it. You'll have some takers. Really.
So, do you guys have Pride of Ownership? And better yet, do you guys know how to do that manipulation thing that woman was doing? I'm telling you, it was phenomenal! It was like watching The Husband Whisperer.