Monday, June 16, 2008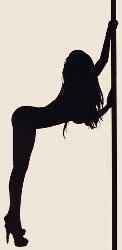 There is a debate about how much research is too much. Write what you love and write what you know—then just wing the rest of it. Fake, fake, fake. Sure. But that's not always fun, and really I think writing should be as fun as possible. The more fun you're having, the fresher your writing will be.
Now I don't have a lot of skills (mainly, just drinking, napping, flirting), but the one talent I've had pretty much since birth is: I love to research. Sorta. I know a ton of better researchers, but among my friends, I'm generally the researcher. I love to flip through books, listen to stories, and watch the History channel (well, before it went to pot.) I'm a font of useless trivia that others could really give a crap about. That sounds like I'm screwing around but really it's amazing where those little factoids show up.
I'm always collecting research books: My Lady Scandalous, about 1700s courtesans; and What the Butler Saw, an invaluable resource about what happened below stairs in those English manors. Our Tempestuous Day, a Regency primer, if you will; and I have some books on England and Scotland. I have books on the Puritans, Colonials, and the Wild West. Astrology books (Love Signs is recommended by Debra Dixon, and I do too), and of course, writing books. I even have a book on sexual positions. Granted sex scenes are about emotion rather than what went where, but what if I did want to write about something other than missionary or doggie? I need to know where the hands are…among other things. I don't exactly have lab assistants I can ask, and frankly if I did, I'd definitely never get any writing done.
But sometimes…sometimes, if I really want to be in character, I'll research something about the character unfamiliar to me. I mean, not all my heroines can be secretaries who go to Weight Watchers and sew costumes at Halloween and eat Ben & Jerry's like hedonists. No one is going to buy that book more than once.
So.
I need to learn a new skill. One of my characters is a stripper. No, I'm not moonlighting as a stripper, but there is an exercise class called cardiostrip. A sort of research-lite. Get in touch with my inner vamp and understand a bit more about my character. Plus it'll really tone my abs they assure me...so really, it's a win-win all the way around.
And maybe one day I'll reconstruct a house or go on a cattle drive like my other characters, or maybe I'll just watch This Old House and City Slickers again. Whatever. There are different ways to immerse yourself in research. There is also a cruise vacation you can take on a sailboat where you learn how to sail it. You're part of the crew. That would be fun!
What are your favorite ways to research? What are you an expert on? What would you like to learn?