Wednesday, June 25, 2008
9:00 PM
|
Posted by Marnee Bailey
|
|
Edit Post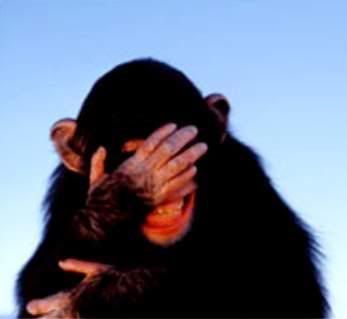 Something very strange happened to me this weekend.  My husband's best friend asked me about my writing.  He and his wife were over to visit and he brought it up in dinner conversation.  As in, "how's your book coming along?"
In typical self-conscious fashion, I immediately wondered if maybe my DH was complaining about my writing or putting it down to his friend.  So, as soon as this question left his friend's mouth, I started looking between faces at the table, trying to gage if there was any mocking in anyone's expression.  But, my hubby gazed back at me encouragingly and his friend and his friend's wife had heads tilted in interest.
The first surprising thing about this was that my husband had obviously talked to his friend about how I was writing a book.  Oh, I'd never told him not to tell his friends; I just never expected him to tell them of his own volition.   My hubby is supportive of my writing, but sometimes I think he's uncomfortable talking about the details of the story.  ("Honey, do you think it's more romantic if he puts his hand in her hair or on the small of her back?" = DH running away, face hidden, to look up sports or something else manly on the internet).  
So, to find out that he'd probably been bragging to his friend about me was sweet and touching.
Then, his friend was genuinely interested enough to ask me about it, then continue to express how cool he thought it was, for the span of several minutes. 
Well, having his friend-- a guy and "a guy's guy" at that-- go on and on about how cool it was that I was writing a romance novel was embarrassing for me.
I'm usually a confident person and I don't embarrass easily.  And I'm honestly to the point in my writing where I don't really care if people don't think it's important enough to spend my time on or if they're going to be Debbie Downer about it.  So, even though scoffing and put downs still frustrate me and make me uncomfortable when I have to defend myself, they don't pose any threat to stopping me anymore.
But, this open enthusiasm was a different story.  I found myself playing it down.  I was like, "well, I don't know how it'll go, but I'm going to put it out there anyway" and "maybe it'll never get published but at least I'm more experienced for my next try." 
Afterwards, I wasn't sure why I did this.  I should have felt as confident in the face of praise as I did in the face of scorn.  I just wasn't prepared for it, especially from such an unexpected source.
It was nice.  Really nice.
Have you ever received praise either for your writing or for something else that embarrassed you?  How did you react?  Is praise from someone unexpected any better than praise from someone expected?  Why do you or don't you think so?