Wednesday, May 21, 2008
9:00 PM
|
Posted by Marnee Bailey
|
|
Edit Post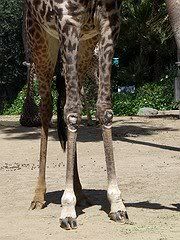 As I've been working up to writing my sex scene, I've been reading over my entire story. 
*GM dodges behind a barrel on deck as the Captain makes for her with an empty rum bottle, screeching, "Write AS IF!!"*
*GM holds out her arms in a defensive motion.*   I know!  I am not supposed to reread until I'm done, but I assure you it was necessary.
*The Captain returns to her seat, muttering and still appearing suspicious though pacified for the moment.*
*GM sighs, visibly relieved, and continues.*
As I started writing my love scene, I realized that I wasn't confident that I'd built the sexual tension between my characters as well as I could have.   I started reading back through and found plenty of spots to shore up the tension.
Sandra Brown said somewhere that sexual tension is created by using "exaggerated awareness."  Basically, every time the hero and heroine meet every sense between them should be electrified.
I tried to recall any time in my life I've felt like that and the closest I can remember required me to do a time travel back to middle school and relive my first real crush. 
*The Gunner begins moving her hands up and down a la Wayne and Garth in SNL*  Dododo, dododo…..
To me, he was Adonis.  He was very athletic and I remember he had the best body of all the boys in our grade (probably not difficult when compared to a bunch of eighth graders).  I would spend extraordinary amounts of time lying on my bed listening to music in my angst-ridden adolescent glory, dreaming of his muscular body and girlishly wishing for kisses and touches from him.
This was all horribly unrequited, of course.  He was "going with" the head of the cheerleaders and probably didn't even notice me beyond the time he picked me to be in his science group.  Then I hoped pathetically that it was a show of affection.  Now I'm certain it was because I was a geekily good student.  *cue Taylor Swift's Teardrops On My Guitar*
Every time he came into the room it was as if I could sense him even before I saw him.  His every movement set my little pre-pubescent heart thumping.  When he was near, I could hardly breathe and talking, HA!  I doubt I ever said more than one syllable to him at a time with the sum total of all of my syllables to him ever equaling one sentence, maybe.   My body would feel paralyzed when he was around and if I even thought his gaze was on me, I would blush horribly and my movements would feel jerky. 
Back then, those new experiences were equally awful and wonderful.  Half of me wanted to be around him while the other hated to be in his presence.
I imagine exaggerated awareness being something like that, though hopefully without the more mortifying aspects of adolescent misery.   I've been attempting to harness all that girly stuff for my characters' benefits and trying not to dwell on my juvenile silliness.   
Though, maybe that juvenile silliness is the very innocence and vulnerability my characters need.
How do you create sexual tension in your WIP?  Any thoughts on Exaggerated Awareness?  How about horrible unrequited love stories?  *sigh*