Wednesday, May 28, 2008
9:00 PM
|
Posted by Marnee Bailey
|
|
Edit Post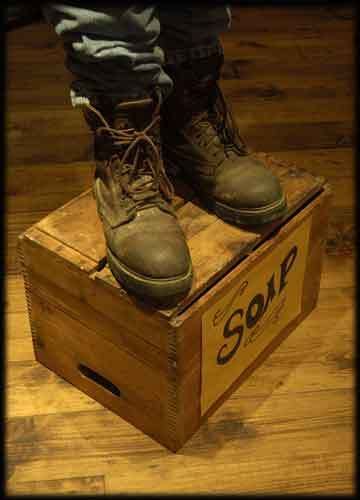 As a historical writer, I find it hard to not get all riled up when I'm doing research.  Recently, I read an article about asylums in nineteenth century England and the conditions of those classified mental ill and it made me want to throw something.  Especially when the article mentioned that women who were too difficult to control were likely to find themselves considered "lunatics" and sent away.   
From child labor to the conditions of the poor in Regency England, I can easily work myself into hysterics over these past events I read about knowing full well that abuses to children, the poor, and women still happen today, though the forms these abuses take may appear different than they did then.
My research inevitably finds its way into my work.  My WIP mentions asylums in two capacities; my witches are worried that if they are discovered they will be sent there and my villain ends up there at the end.   When I write about asylums, I mention the horrors I've read about, hoping that others who read my work will be as disturbed by them as I am. 
Misery loves company, I suppose.
Sometimes I worry that I'm standing atop my soapbox when I write, trying to push some sort of hidden agenda.  I try to make sure that any information I give has basis on the plot or the characters.  But, I think that there is always some level of ulterior motivation when it comes to what we write.  We want our readers to react and chances are we have a wish as to how we want them to react.
In Perfect by Judith McNaught, there is an entire subplot about illiteracy.  I remember reading about the levels of illiteracy in the US today and being stunned.  I'm sure that was Ms. McNaught's intention, to raise awareness, and I believe that she donated some of the funds from the book to a charity fighting illiteracy.
I would never deem to hold myself up next to Judith McNaught, but I can see how something I feel strongly about would find its way into my work.  In fact, I'd expect my thoughts about controversial issues like war, child welfare, poverty, etc. have found their way into my work already, though I hope in the context of characterization and plot instead of outright preaching. 
Do you think it is ok for our work to make a statement about a controversial topic?  Do you think we can avoid that from happening?  Do you think we should even try to avoid it?