Sunday, April 13, 2008
9:00 PM
|
Posted by Marnee Bailey
|
|
Edit Post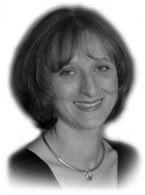 Today, the boat is a rockin' for the arrival of Pirate Author, Dana Marton!  Dana will be raffling off a copy of her newest release from Harlequin Intrigue, 72 Hours, to one lucky commenter.  You can find this fast-paced and hot read on the shelves of your local bookstore right now!  I just finished it and it was wonderful.
Without further rambling on my part, here's Dana!
*******************************
Hello, Everyone! Wishing all a wonderful morning! I feel so honored to be invited to do this guest blog. Thank you!!!
As a quick introduction… I'm a Harlequin Intrigue author. And I'm still tickled pink every time I get to say that. While my novels are fast paced, my road to being published was anything but. I had to hold my breath through 12 years of writing and several manuscript rejected by everyone under the sun before Harlequin made an offer on my first published novel, SHADOW SOLDIER. Talking about the scream that was heard around the world! I was a tad overexcited. Trying to make up for lost time, in the almost five years since, I sold 20 stories to them.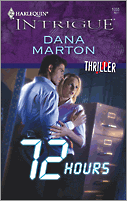 I love, love, love to write just about anything, but found that romantic suspense is a really good match for my voice. I tend to write action/adventure novels that hop all around the globe. So far, I've written about the U.S., Europe, Middle-East, Malaysia and South America. My current release, 72 HOURS is about an embassy crisis in Paris. Undercover agent, Parker McCall, is running for his life, nowhere near being done with his last mission when he receives a new one, to save the U.S. Consul in Paris who's been taken hostage. Being held in a building stuffed with explosives and biological weapons, Kate Hamilton didn't think her situation could get worse. But then they send the devil to rescue her: her ex.
I love a good, strong undercurrent of emotions in a book, and the past these two shared, certainly provided that. I also enjoy exploring how people change over the years. How mistakes can be corrected, wrongs forgiven. I firmly believe that everyone deserves a second chance, and second chance love stories are some of my favorites.
So since my life is pretty boring… It mostly consists of writing, more writing and editing, I thought I'd say a few words about Intrigues, in case someone hasn't tried them yet, or if someone would like to write for this line.
Intrigues are known for fast beginnings. The book starts with action. You won't find someone in a car, going someplace, thinking about what he'll do when he gets there, setting up the story. If an Intrigue starts with the hero sitting in a car, there better be a car bomb involved that's set to explode any second. Which is how my Sept. 08 release SHEIK PROTECTOR, begins.
Intrigues are hero oriented, and these heroes are often larger than life. They also often carry the scars of their past. If he's an FBI agent, he's the best the Bureau has. If he's a cowboy, he's tougher than all the rest. If he's military, he's a super soldier who knows everything from how to fly a helicopter to how to disarm a nuclear warhead. These men are tough and rough and take care of business like you wouldn't believe it. If there's trouble, they don't call the police. They will take care of whatever needs to be taken care of themselves.
Heroes this strong need exceptionally strong heroines as well. And I love writing them!
Add a villain who's darker and scarier than all the rest, raise the stakes at every turn and make sure the hero and heroine generate enough heat to melt the cover off the book, and you have an Intrigue.
Can you tell yet that I'm completely nuts about them?
I'll be stopping in throughout the day and would be very happy to answer any question about myself or the writing life.
*******************************
Thank you, Dana, and thank you again for hanging out with us on the ship.  Now, it's your turn, wenches.  What questions do you have for Dana?   And don't forget, one lucky commenters gets a copy of 72 Hours!