Wednesday, April 9, 2008
9:00 PM
|
Posted by Marnee Bailey
|
|
Edit Post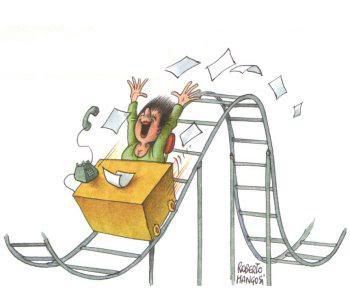 No, I don't mean that it's Wednesday.  I haven't gotten my days mixed up.
The hump I'm referring to is the dreaded middle of the book.  I'm in the middle of my book.   Right smack in the middle and I've been stalled there for three weeks. 
I've butted my head against this realization.  I've strong-armed my muse, I've tried to take a break and read, and I've cleaned out my garage.  I've even worked on something else just to try to get the creative juices going.  As a result of this, my muse is feeling harassed, I've read a couple decent books, and my husband's stuff isn't making it impossible to navigate through the garage.
However, I have written:  (drumroll please….)  Nothing.
Oh, fine.  My page-o-meter is two pages higher.  But, that is from editing and adding elsewhere and, though it's all well and good, I won't finish my book writing two pages a month.  Well, I would eventually, but I'm sure the math on that puts my completion date sometime in the next decade or something.  Pardon me if I'm a little more in need of instant gratification than all that.
Sin talked yesterday about what gets us inspired and I wish I knew right now 'cause I'd be doing it.  If you told me I would be inspired by painting my toenails green and spending time at my local bowling alley, I'd be polishing up my ball and my toes.  If you told me I would write like the wind if I ate raw squid while standing on my head, I'd give myself the head rush and the bellyache.
Yes, that's right, I'm desperate.
Yesterday, I tried to think of my story as a mountain I'm attempting to climb.  I've been working to get up the tough side of the hill.  As I climbed, I knew it was hard going, but I kept thinking that when I made it to the top, the way down would be easier because the end would be in sight.
This isn't turning out to be the case.  I forgot that when you start down a steep hill, you have to make sure your momentum doesn't get the best of you or you can topple over. 
I'd forgotten that going down can be just as much work as going up.
So, even though the end is in sight, there is still a lot of work left to do.  And now I have all the momentum, whether good or bad, behind me.
What do you think makes for good middles?  What keeps you going through the rough patches in your WIP?  What motivates you to keep moving from the shiny beginning, through the murky muck in the middle, to the glistening promised land of the end?