Monday, April 28, 2008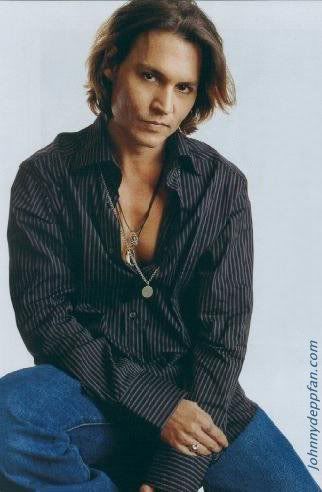 Hi, this blog is being sent to you via hologram because I am currently in Chicago and won't even be here to comment. What's doubly cool about this blog is that it's working in tandem with Lindsey's blog over at the Romance Vagabonds.
My part of the project is: Getting Famous Before You're Dead. Or otherwise called, "The Publishers Haven't Realized What a Supercool Writer Pirate I Am So How Can I Still See My Name In The Big Lights"?
Back when I started writing, like fifteen years ago or so, I thought it'd be a lot easier to get published. I mean, I knew I was talented and stuff; and people liked my writing—so really, I was going to go to college, write my Great American Novel while getting all that experience, then voila! I'd be published by the time I was 22. 25 at the latest.
Clearly this didn't happen, and it's still not, so I've had to find new and creative ways to put my name in the big lights. I've managed this with some small success. How? I wrote articles for my local chapter. I recommend submitting to your local RWA chapters, and here's why: there's not really a rejection process. Your local RWA chapter is probably pretty desperate for quality (or even semi-quality) articles about writing, the writer's life, getting published, getting rejected…whatever.
How do I know? Because my local RWA chapter was. I remember attending the Chapter meetings and the newsletter editor would beg for articles, and I even sent one or two articles. They were rejected. (Yeah, I know I said there was no rejection process, but I lied.) After the second rejection, I gave up article writing. Clearly it was not my forte.
Then some stuff happened.
I stopped going to the local chapter meetings (they were 2 hours away). I wrote more. I had a new way-awesome critique group and a new blog group. I was busy; and I was having a blast with the blogs. Instant gratification. I had fans who'd purposely read my blogs. I felt I had to come up with things actually worth reading on a regular basis; things I knew something about. It was work, but fun work. Then last May, I wrote the Holy Grail of all Blogs: Everything I Ever Learned About Writing I Learned From Captain Jack Sparrow.
This is what would be termed: a turning point.
I blogged it; and I got lots of positive feedback on it. I did a little dance. I thought nothing more of it—because hey, I was already successful in my own mind here, though admittedly I begged all my friends and acquaintances to read it because I was so proud of it. However, when my Critique Partner read it, she said, "This sounds like a writing article! Have you submitted this to the newsletter?" To which I reminded Dee, I wasn't part of the chapter anymore. Dee said, "I'll talk to her." And she emailed the newsletter editor who, sure enough, for digging for articles. Dee helped me polish the blog into more of an article-like format. I sent it off, and rest they say, is history.
So…here's what I learned about writing a successful article:
1.)  Be original in your unoriginality. Technically, you're not going to be sharing anything the rest of us don't already know in some form or another, so you need to present it in an original way. Your voice and your take on original material are what's going to make it stand out.
2.)  Be pithy. Articles should only be 1-2 pages long, so don't pick a topic so broad that you can't be brief and clever about it.
3.)  Be memorable. Chapter newsletters have about 4-6 articles per newsletter; and the editors churn one out each month. It's rather hard to be memorable, technically, but try. I can assure you that a Plain Jane article about grammar is going to have less effect on your audience if it sounds like something you turned in for a school assignment than if you wrote a grammar article that was channeling Yoda and The Force.
4.)  Be brief. Again, try to keep these things to a 1000-words or under. We're busy; we have short attention spans unless you're inserting pictures of Johnny Depp in between the paragraphs.
5.)  Have something to say. This is where I went wrong the first few times. I remember asking the editor, "What kind of articles are you looking for?" and she said, "I don't know. Conflict would be good" and I went off to write something about conflict. Only I don't know how to write something informative about conflict—let alone be pithy about it. Worse, I just read something about conflict and tried to regurgitate it—and it read like it'd been regurgitated all right. It was not pretty. This is called trying to write to market only, and this is why people fail when they do it. When you write to market, pick a topic you know—like I did with Jack Sparrow. If there is a topic I know forwards and backwards, Jack Sparrow is it.
Clearly the first four suggestions are variants of the same; and the fifth suggestion is the most important one of all. Not everyone can do pithy; and I've read plenty of articles where the writer had something to say—and said it memorably and brilliantly—but wasn't necessarily amusing. And keep in mind, with all rules about anything, it's more like guidelines anyway.
So what about you? The best articles you've read about writing—what was so great about them? What is there a dearth of articles in? And what articles are you sick of reading about? And be sure to go to the Romance Vagabonds and read Lindsey's article about writing articles and resources for creating them.