Saturday, December 22, 2007
Twas the night before Christmas and all aboard the Revenge,
Not a crewmember stirred, following their rum-drinking binge.
The booty bags hung by their hammocks with care,
In hopes that Jack Sparrow would soon be there.
The crew were all nestled snug tight in their 'mocks,
Smelling faintly of grog as they clung tight to their crocks.
And whilst with me book, I lay with a pistol in hand,
Thinking a nip of Bailey's and chocolate would be grand.
When out on the dock there arose such a clatter,
I sprang from my Captain's bed to see what was the matter!
Away to the top, I flew like a flash,
Scarcely having time to tighten my sash.
And there in the crow's nest, I saw such a sight,
Lit by the moon, which was full on this night.
A bold, handsome pirate swung from the rope to the floor:
"I'm here, lass, for Christmas, could you want anything more?"
Well, truth be told, I'd been such a good lass—
Not a bit of wickedness and only a touch of sass.
I was quite deserving of a pirate for my very own keep.
I hope he was well rested for he wasn't getting any sleep.
From his fierce blazing look that could freeze a girl's very marrow,
I knew in an instant this must be the infamous Captain Jack Sparrow.
Quick as cannon fire, he called for his men to make way:
"Come, Will, come Ranger, we haven't got all day."
From the sides of the ship climbed these brawn men drawing swords,
Their proud countenances as fierce as any romance's brooding lord's.
"Where's Sin?" said the dark one, who I knew to be Carlos—
When it came to Christmas, he'd be the present she'd want most.
I pointed to the staircase with the tip of my gun.
"Be careful of the fifth stair, it's a squeaky one."
He grinned to let me know he would never be heard.
As I turned back to the others, Jack grasped me, a man of his word.


"Which way to your quarters?" he asked with a most roguish grin,
"I don't think it's only my quartermaster who should be getting into some Sin."
"But the others," I squeaked, as Will swashed to the decks down below.
"Worry not, Capt'n, handling three lasses is something I well know."

"Three lasses to one," Jack said, "you know that hardly seems fair."
"Don't I know it? Not one of those wantons likes to share.
Course, neither do I, so don't get any male-minded plans.
When you're in bed with Hellion, you'll have very full hands."


Then over the railing, climbed a lagging pair double-quick—
Russell Crowe in commander rig and a vampire named Mick.
"Ah, well," said Jack, "I suppose that takes care of the others—
Honestly, with you in the bedroom, I wouldn't want in another's"

He grinned wickedly as he followed me to my bed,
Confirming all the boasts he and I so tossingly said.
His eyes were like onyx, his mouth like a dream;
I ran my fingers through his locks, preparing for his every scheme.

Clothes melted off with unseemly haste as he laid me back—
His intent, it appeared, to make me a post-midnight snack.
From the tips of my Clairol red hair to my toenail paint chipped toes,
He did delicious things that a modest girl like me couldn't prose.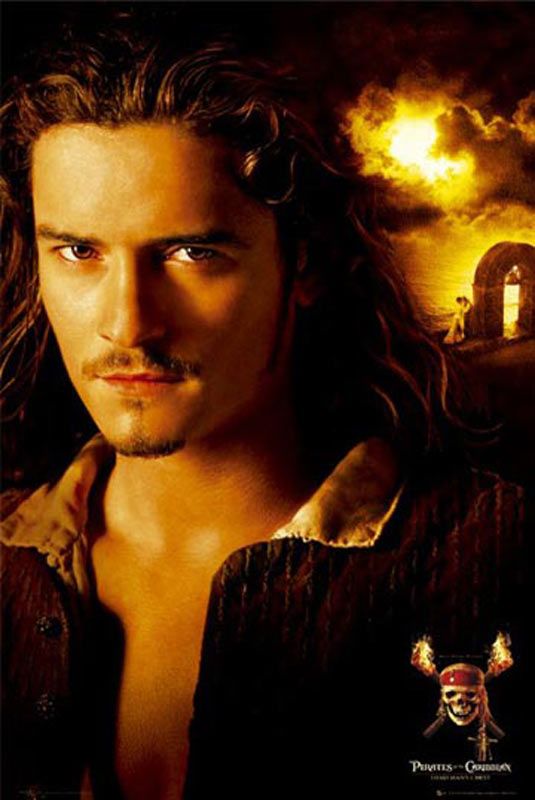 On Christmas day when I woke with my very wide sinful grin,
I turned over to pounce him so we might sin again.
And sin we did, again and again, before we crawled to the galley.
We needed some sustenance before we went forth another rally.


Below around the table lined Will, Russ, Ranger, and Mick,
All looking haggard—my crew had worn them all slick!
We all ate omelets and sausages and chocolate filled croissants—
Then we returned to our beds to fulfill our other wants.

This was definitely for the merriest Christmas—this men and rum binge,
And we're definitely all thankful on the Romance Writer's Revenge.
And Jack was heard to shout as he and crew swaggered off out of sight.
"Merry Christmas, my fair wenches, and to all a good night!"